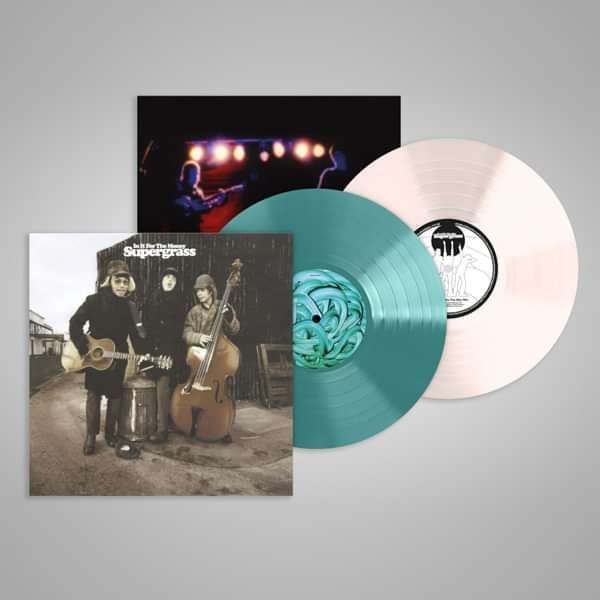 In It For The Money (Remastered Edition) - Turquoise LP with white 12" single
Deluxe remastered album re-issue
1LP 180G Turquoise Vinyl + 12" Single 140G White Vinyl in widespine sleeve
Our hugely successful second album, which reached #2 in UK Album Charts in 1997, amassed 300k sales in the UK and over a million worldwide since release. Voted 10th Best Album of 1997 (NME) and included in '1001 Albums You Must Hear Before You Die', it featured hit singles: 'Going Out', 'Richard III', 'Sun Hits the Sky', 'Late In The Day' and 'Cheapskate'.

Newly available on vinyl for the first time since it's 1997 release, 'In It For The Money' has been reassembled and sympathetically remastered from the analogue master tape. This special limited edition is on 140G Turquoise Vinyl. Includes 12" single 'Sun Hits The Sky (Bentley Rhythm Ace Remix)' / 'The Animal', on 140g White Vinyl.


Tracklisting:

A1. In It For The Money
A2. Richard III
A3. Tonight
A4. Late In The Day
A5. G-Song
A6. Sun Hits The Sky
B1. Going Out
B2. It's Not Me
B3. Cheapskate
B4. You Can See Me
B5. Hollow Little Reign
B6. Sometimes I Make You Sad



Exclusive, free, band signed Kevin Westenberg Supergrass photo (120mmx120mm) with every 'In It For The Money' album re-issue purchase. Photo to be chosen randomly from these three. While stocks last.